2. If you are an administrator of your Google Workspace domain, you will have the choice between "Domain install", to install Spam-Digest for all the users of your domain, and "Individual install" to install Spam-Digest only on your Google Workspace account.

3. Follow the instructions to authorize Spam-Digest to securely access to the Gmail account.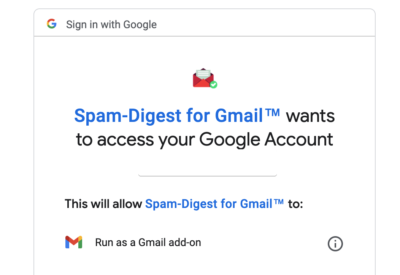 Create your domain
Create your users emails and license keys
Send the licence key to your users
5. Click on the Spam-Digest icon in your Gmail account to show the configuration panel.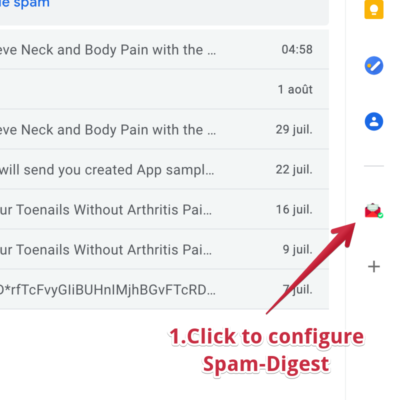 6. Copy your user license and paste it in the Spam-Digest settings panel.
See 4. to send the license key to the users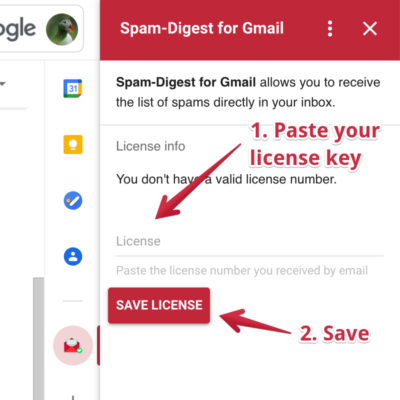 7. Choose how often you want to receive the report.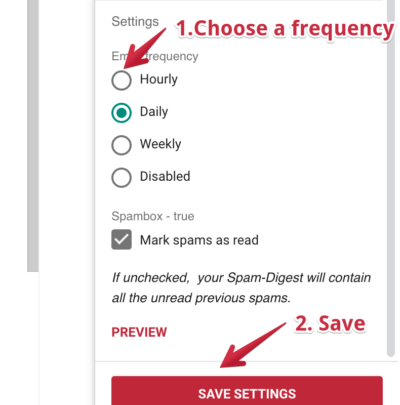 Spam-Digest is secure, doesn't access the content of your emails or personal info, and never transmit any information outside your Gmail account.
Share on